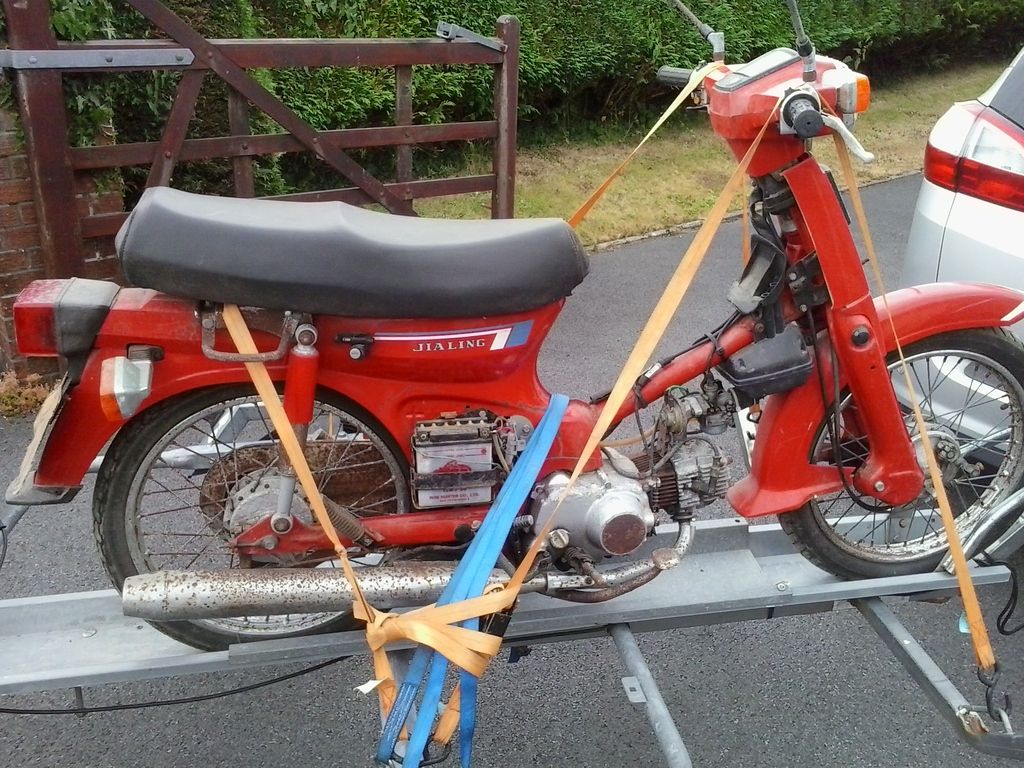 Jialing jh70 1996, 4 speed manual gearbox, 10k on the clock, last run in 2007 donated by a friend of a friend who felt he owed me.
Yeah I've heard all the jokes and the ribbing that BCP has taken for his 'clown bike', but I'm seriously impressed with this little bike.
It's got a little surface rust, the alloy bits are flaky and all the chrome has had it, but other than that it's pretty good.
Got it home, flushed the fuel tank and carb, cleaned the plug and checked for a spark, a squirt of petrol down the plughole and (I kid you not) it started on the second kick and ran as sweet as a nut.
I wired up a spare battery to check for lights, indicators ok but nothing else, spend the next 30 minutes chasing the live through the chassis into the headlamp to find the fault, Doh!, nothing works unless the engine's running

I can't find much about it on the internet, but it seems Jialing worked in partnership with Honda to produce a Cub copy. The handlebar switches are good quality and the exhaust and speedo are marked Honda. I'm pleased that it's not a Cub, because as it's worth next to nothing, I can do things to it that I wouldn't dream of doing to a proper Cub.